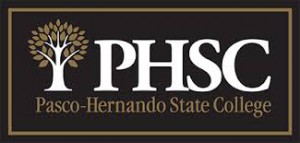 2018 – 2019 Dual Enrollment
New Procedures for Dual Enrollment
Pasco-Hernando State College (PHSC) has initiated a new online Dual Enrollment (DE) application/registration process effective for all grade levels next school year.
New to PHSC: New DE students complete an online application
Students complete this DE Course Request Planning Worksheet (below) and return it to their High School Counselor by March 16th for review and approval/denial.
Currently enrolled students: All currently enrolled 10th and 11th grade DE students must log-in to digitally sign the Terms and Conditions online by March 30th.
Click here to access.
Parents receive an email notification and must log-in to digitally sign the Terms and Conditions for their child's participation in the DE Program by April 6th. (Note: Please check your spam folder for emails from ngwebsolutions if this email isn't in your inbox).
High School Counselors process the enrollment requests and submit supporting documentation online by April 13th.
Students will receive email notification from a PHSC Academic Advisor of approval/denied DE courses by April 20th. This email will be sent to each student's PHSC email address.
Students log into their PHSC WISE account and register for approved courses as outlined in worksheet.

Click here for the Dual Enrollment Course Request Planning Worksheet