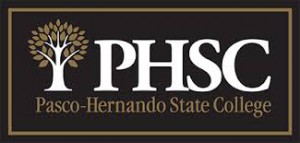 Click on the following links to view important information:
ELIGIBILITY:
Students must meet the following eligibility criteria per Section 1007.271(3), F.S.:
Be enrolled as a student in a Florida public or nonpublic secondary school (grades 6-12), or in a home education program;
Have a 3.0 unweighted high school grade point average (GPA) to enroll in college credits, or a 2.0 unweighted high school GPA to enroll in career dual enrollment courses;
Achieve a passing score for Reading, Writing, and Math on either the PERT, ACT, or SAT exams.
Students must maintain at least a 3.0 unweighted high school GPA and the 2.0 postsecondary GPA specified in the Dual Agreement Articulation Agreement for continued eligibility to participate in college credit dual enrollment courses. Students may be removed from dual enrollment courses if their GPA falls below the required 3.0.
REGISTRATION:
The attached Fall 2021 DE Student Course Planning Worksheet is a helpful document to find important dates and to plan ahead for Fall dual enrollment, but it is not required to turn it in to sign up for Dual Enrollment courses. 
Below are a few important reminders when planning for Summer Dual Enrollment:
Dual Enrollment students can only take courses during Fall Term I (8/16-12/3)
All DE students must complete the DE orientation in Canvas and the PHSC online readiness course in Canvas. Students who have not completed these online orientations will not be allowed to register for any classes in the fall.
Access the link that will help explain how to access the PHSC online readiness course and the DE orientation course: https://admissions.phsc.edu/start/high-school/dual-enroll/faq
Access the link to the "How to Register for Classes Using Campus Nexus" video (the system that replaces student WISE accounts for PHSC). Watch this video to learn how to register for classes using CampusNexus® Student. Should you have any questions or concerns, you may contact the Information Center at 1-855-669-7472 or information@phsc.edu or the IT HelpDesk at helpdesk@phsc.edu or 727-816-3311.
PERT TEST:
If you still need passing test scores to qualify for Dual Enrollment, contact PHSC directly to schedule a time to take the PERT exam on PHSC campus this summer. ZHS will only offer the PERT test during the school year, not during the summer months. See the attached files for the DE Student Testing and Placement Chart as well as a PERT Study Guide in order to prepare.
 TEXTBOOKS:
Please see the attached instructions for procedures involving Dual Enrollment Textbooks.
If you have questions about the dual enrollment process, please contact the school at 813-794-6100.