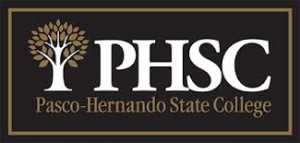 Pasco County Schools
What is Dual Enrollment? Dual enrollment is an acceleration program that allows students to take postsecondary coursework and simultaneously earn credit toward a high school diploma, a career certificate, an industry certification or an associate or baccalaureate degree at a Florida public or eligible private postsecondary institution.
Important Links:
ELIGIBILITY:
Students must meet the following eligibility criteria per Section 1007.271(3), F.S.:
Be enrolled as a student in a Florida public or nonpublic secondary school (grades 6-12), or in a home education program;

Have a 3.0 unweighted high school grade point average (GPA) to enroll in college credits, or a 2.0 unweighted high school GPA to enroll in career dual enrollment courses;

Achieve a passing score for Reading, Writing, and Math on either the PERT, ACT, or SAT exams.
Students must maintain at least a 3.0 unweighted high school GPA and the 2.0 postsecondary GPA specified in the Dual Agreement Articulation Agreement for continued eligibility to participate in college credit dual enrollment courses. Students may be removed from dual enrollment courses if their GPA falls below the required 3.0.
Fall 2022 Registration
Eligible dual enrollment students should utilize the Fall 2022 Dual Enrollment Online Registration Worksheet  to find important dates and to make plans for Fall dual enrollment coursework. In order for students to be able to register online during their assigned time, students and parents/guardians must meet the deadlines listed on the online registration worksheet. Below are a few important reminders when planning for Fall Dual Enrollment.
Dual Enrollment students can only take courses during the Fall Term I (8/15-12/2). 

The number of credit hours that can be accessed are:

12th grade DE students may enroll in up to the maximum load of 16 credit hours for the fall semester.
11th grade DE students may enroll in up to the maximum load of 16 credit hours for the fall semester.
10th grade DE students may enroll in up to 7 credit hours of their maximum course load in sections of courses offered on PHSC campuses or online. They may access additional sections of courses, up to the maximum load (16 credit hours), on their high school campus for the fall semester.
9th grade DE students may enroll in no more than 3 credit hours on campus ONLY.

All DE students must complete the DE orientation in Canvas. Click here for more information on how to complete this.
If you have questions about the dual enrollment registration process, please contact your school
counselor. For more information, please visit the PHSC website.
Registration for fall courses will begin August 1st for Fall 2022. The  Fall 2022 Online Registration Worksheet lists all registration dates specific to each grade level.
Please note that students who are taking an online course for the first time must complete the online readiness course through Canvas. Completion of the PHSC online readiness course is required prior to registering in any online 

dual

 

enrollment

 courses.  We highly encourage all students to access and complete the online readiness course now.
Completion of the Student Orientation online is also REQUIRED for all DE students. Students who have not completed this course will not be able to register for Fall courses. Visit https://admissions.phsc.edu/start/high-school/

dual

-enroll/faq to access directions on how to complete the orientation.
Any students who want to take any of the following PHSC Dual Enrollment courses must take them through Pasco eSchool and must put "High School Campus" for them on their Online Dual Enrollment Request Form (Dynamic Form):

CGS1100
GEB1011
GEB2112
SPC2608
SPN1120
SPN1121
Fall Textbook Pick Up
Testing Update:
PHSC Testing Services administers common placement tests on campus and through virtual proctoring.  Students may schedule an exam at https://testing.phsc.edu/schedule-exam/exam.  Click Here for FAQs.