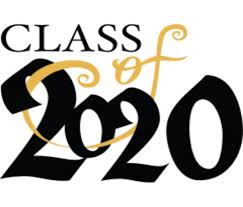 Senior Notables
| | | |
| --- | --- | --- |
| | | |
|   Most Artistic    | Christian Mendoza | Yasmine Mendenhall |
|   Most Athletic | Dontae Marchman | Jaydean Ireland |
|   Most Likely to Succeed   | Tanner Politi | Abagail Wilder |
|   Most Musical | Heaven Simmons | Sidney Dunn |
|   Most School Spirited |  Devin  Nowakowski | Kayla Zine |
|   Best Dressed   | Benjamin Rodriguez | Ricci Guico |
|   Best Personality   | Dashawn Walden | Kirsten Johnson |
|   Best Smile | Alejandro Otero | Ja'mauri Sallie |
---
 
Calendar of Events
| | | |
| --- | --- | --- |
| | | |
|   January 28      | 7:30 am – 1:00 pm | Cap & Gown Photos |
|   February 6 | 6:00 pm | ZHS Curriculum |
|   February 8    | 7:00 am | ACT exam |
|   February 21   | 10:30 am | Decision Day Lunch Recognition |
|   March 14  |  7:30 am | SAT exam |
|   March 28     |  8:30 am – 12:30 pm | AP Review Day at District Bldgs. 2 & 3 |
|   April 18-19     |  3:00 pm – 5:00 am | Grad Bash –  Cost: $130.00 |
|   April 24  | 10:30 am | Decision Day Lunch Recognition |
|   April 25 |  7:00 pm | Prom – Tampa Starship Yacht |
|   May 19 |  TBA | 4.0 Senior Breakfast |
|   May 26-27 |  TBA | Graduation Practice |
|   TBA   |  TBA | Baccalaureate |
|   May 27  |  TBA | Senior Brunch |
|   June 4   |  3:00 pm | Graduation – Yuengling Center |
Important to Note
Grad Bash money will be collected by Mrs. Hochstetler in room 26-213 only before and after school.  Deadline is March 1.
Cap & gowns will be on sale during the months of February and April. See Mrs. Topham on the stage during lunches. Cost is $70.
Pre-order your 2020 yearbook. See the school web site for details. Cost is $75. The price will increase if purchased at time of delivery in May.
Questions?
---
Order Your 2020 Yearbook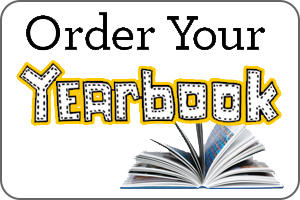 $75 Cash~Check~Credit/Debit Card
3 Ways to Order:
1. Online at yearbookforever.com – click here. Credit/Debit Card. (if you want a name stamp or icon on your yearbook cover, you will need to order directly through Walsworth).
2. ACORN Online Portal – click here (Credit/Debit Card)
3. See Mrs. Jones (room 106) or Ms. Dawson (room 107) with cash, check or credit/debit card. Name stamps and icons can be purchased here.
Herff Jones supplies cap & gowns, graduation announcements, class rings and other graduation products. To contact Herff Jones, please click here.