Graduation Events Timeline  – Revised May 18th, 2021

---
ZHS CLASS OF 2021 YEAR-END SENIOR EVENTS & GRADUATION GUIDELINES – updated 5/24/21
Congratulations on your upcoming graduation! We are giving you the following dates & guidelines so that
graduation will be a proud memory for all graduates. Contact Mrs. Yonkof at 813-485-6814 (call or text) if you
have any questions.
GRADUATION REHEARSAL
Graduation Rehearsal will be held on Tuesday, May 25th and Wednesday, May 26th from 7:30am to 11am.
Attendance is MANDATORY for participation in graduation and Senior Send-Off. Students should arrive
promptly and not plan on leaving until the time allotted. Students will not be allowed to leave any earlier.
Please plan accordingly with any other commitments. Students must attend graduation rehearsal in order to
participate in the Graduation Ceremony. Mrs. Yonkof (Assistant Principal in charge of seniors and graduation)
will review and potentially approve any extenuating circumstances.
SENIOR CHECK-OUT
Senior Check-Out forms will be distributed during the week of May 17th. The forms will be due back on the first
day of Graduation Rehearsal, May 25th at 7:30am. Returning this form is MANDATORY. Before this day,
students will be turning in all books and school properties and pay missing fees. They will also be receiving a
final notice of outstanding debts, if applicable. Students will not receive their graduation tickets or caps &
gowns if their debts are not paid or borrowed items are not returned. Mrs. Yonkof (Assistant Principal in charge
of seniors and graduation) will review issues on the check-out sheet on a case by case basis by request.
SENIOR SCHOLARSHIP & AWARD NIGHT
This event is for seniors and their families. It will be held on May 25th at 6:00 p.m. in the ZHS Stadium. Many seniors will be awarded and recognized for scholarships that they have earned. No caps and gowns are needed for this event. Semi-Formal attire recommended.
CAP & GOWN AND GRADUATION TICKET DISTRIBUTION
Cap & Gowns along with the Graduation tickets for guests for the field and the stadium will be distributed in the ZHS Gym on May 26th right after Graduation Rehearsal and right before the Senior Cook-Out.
SENIOR COOK- OUT AND FIELD DAY
All Seniors are invited to attend the Senior Cook-Out that will be held on May 26th, at the ZHS Stadium after
Graduation Rehearsal, around 11am. This is a lunch celebration for ZHS graduating senior students only. There
is no fee nor ticket for this event. There will be games, food, and other senior celebrations.
BACCALAUREATE
This event will be held at New Walk Church (35008 FL-54, Zephyrhills, FL 33541) on Tuesday, June 1 at 6 p.m. Please arrive by 5:30pm to line up. There will be light refreshments provided after
the event. Students must wear their caps and gowns and dress clothes to Baccalaureate.
GRADUATION CEREMONY INFORMATION GRADUATION CEREMONY
The graduation ceremony will be held on Thursday, June 3rd at 9:00am. Students will be given assigned parking
lot times and locations to arrive to help with safety. Seniors and their two guests sitting with them on the field
are to report at designated times starting at 7:00am at the ZHS Gym in order to line up for the ceremony.
DRESS
Males: Dress pants (no blue jeans), dress shirt (with collar), socks, and dress shoes, specifically closed shoes
(no casual shoes, sneakers, etc). Females: dress or skirt and blouse. Dress shoes or dress sandals are required
(no casual shoes, casual flipflops, sneakers, etc). We recommend that students not wear high heels, as there
will be a lot of walking during the event, including on grass.
Both male and female: No visible "bulky" jewelry, scarves, ribbons, chains, etc. are permitted. Leave purses,
cameras, and personal items with a parent or friend in the audience.
GRADUATION GOWNS
You will pick up your Caps & Gowns on May 26th after Graduation Rehearsal. Make sure that you bring yours to the graduation ceremony since we will not have extras available. Gowns are to look like they did when received from the company. Nothing extra may be added to them.
GRADUATION CAPS
The mortarboard (graduation cap) is to be worn flat with the tassel over the right eye. Once the seniors are declared graduates, the tassel is moved to the left side in unison with the class. We will not have extra caps or tassels on hand. Make sure that you bring yours to the ceremony. The top of the cap may be decorated as long as it is school appropriate (no foul language, inappropriate design/pictures, gang related symbols, etc.) If the cap is inappropriate, it will be removed and the student will not be allowed to get it back.
BEHAVIOR
Graduation is a momentous occasion not only for the seniors, but also for their parents, families, and friends.
For that reason, the ceremony is to be held with dignity and courtesy to others. Inappropriate noises and
distractions will not be permitted. This includes, but is not limited to, noisemakers such as bullhorns, air horns,
whistles, cowbells, and firecrackers, etc. Do NOT bring in beach balls, silly string, or any item that would be
deemed inappropriate. We ask that you request family and friends to remain seated throughout the ceremony,
except when it is appropriate to stand (during the Pledge of Allegiance, for example), as a courtesy to other
graduates and their families and friends. No one, other than graduates and designated guests with the
appropriate field tickets, are permitted in the seating area for graduates.
All participants are expected to conduct themselves in a manner appropriate for the occasion, which
includes walking across the stage. All participants must comply with the Pasco County Student Code of
Conduct. Inappropriate behavior will result in both students and parents/guardians having to meet with the
school administration prior to receiving their actual diploma.
SEATING & TICKETS
Seating and tickets are limited this year. Each graduate will receive a total of Four Tickets on the last day of
Graduation Practice. Two tickets will be for field seating, they will be seated with the graduate. Two tickets will
be given for general seating. The general seats will be on both the home and visitor bleachers. The tickets will
be color coordinated to signify the seating location.
LIVESTREAM
There will be a livestream of the Graduation Ceremony that will be shown on the ZHS social media outlets.
DIPLOMA DISTRIBUTION
The actual diplomas will be distributed by alphabet in the Gym after the Graduation Ceremony is over on June
3rd. Students only are allowed in the gym to get their diplomas. Students who have officially graduated and
completed their senior check-outs will be able to receive their diplomas and participate in graduation. After
receiving the diploma, please exit the ZHS campus. We recommend having a pre-arranged meeting place set
with the students' families.
---
Senior Final Transcript Request Form- Click Here
---
Senior Cap & Gown Information
Please complete the form to let us know your preferences regarding cap & gown, diplomas, etc.
Complete form here
---
Congratulations!
Valedictorian:  Taija McCullough
Salutatorian:  Alexandria Poulimenos
Rounding out the top 20:
Madison Aguilera (also chosen as ZHS Outstanding Senior!)
Amy Nandan
Stephanie Johnson
Khyaara Grant
Marissa Shivers
Jaiden Ryker
Hannah Smith
McKenzie Cruz
Kaycee Velez-Santiago
Christian Mejia
Amber Leach
Rachel Bissett
Edgardo Perez Soto
Lauren Vo
Emily Franklin
Laila Huffman
Jenna Devin
Yahir Torres
---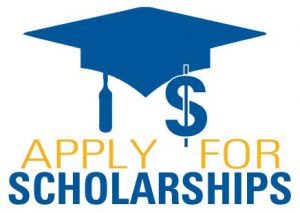 The more scholarships you apply for, the more likely you are to receive money for your education. I encourage you to apply for all of the scholarships you qualify for to help you on your way to earning a degree with less financial stress.
---
2021 Class Products
Need a Class Ring, Graduation Announcements, Cap & Gown, Letterman Jacket and other Senior Items?

View the Ordering Guide from Herff Jones – Click Here
---