Homecoming 2019
The Zephyrhills High School Student Council is proud to announce the theme for
Homecoming 2019 will be "Bulldogs Journey Through the Decades". The week will run October 21-26, 2019.
The spirit and dress-up days include:
Monday: 'Merica Day – Dress up in your best patriotic gear.
Tuesday: Tropical Tuesday – Dress up in your best tropical and beach gear.
Wednesday: Who's Who Day– Students will dress up as a teacher and teachers will dress up as students
Thursday:  Character Day –  Dress up as a character from your favorite movie, book, or even Meme.
Friday: Spirit Day – Dress up in your best Orange & Black and get ready to shout at the Homecoming pep rally.
 The annual homecoming parade will take place on October 24th at 6:30 pm
in Downtown Zephyrhills.
The decade theme for each class float will be:
Seniors: 1960s
Juniors: 1950s
Sophomore: 1980s
Freshman: 1970s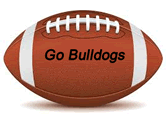 The Zephyrhills Bulldogs football team will take on Gulf High on Friday, October 25th at 7:30 pm for the Homecoming football game.
During halftime, the crowning of the 2019 Homecoming court will occur.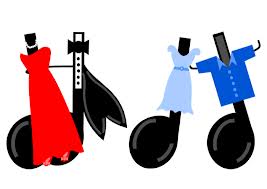 The week will conclude with the Homecoming Dance on the evening of the
Saturday, October 26th at 7:00 pm in the
Zephyrhills High Activity Center.
Looking forward to a spirit filled week!
*Homecoming Dance information:  Students must have a 2.0 (or better) GPA, 80% (or better) attendance, and 0 Level three referrals to qualify to purchase a dance ticket.  These guidelines apply to guests as well.  All guest passes must be on this year's updated form.  If your student has any questions, please have them see their grade level Assistant Principal, graduation coach, counselor, or Dr. Stanley.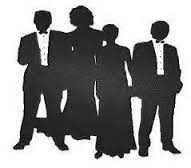 Read This Before Shopping For Homecoming!
    The dress code for the homecoming dance will be semi-formal.  This means boys in suits or dress shirts, dress pants and ties.  No jeans, tennis shoes, polo shirts or T-shirts.  For girls this means dresses or dressy pantsuits.  The dresses must meet the school dress code in terms of length, cleavage coverage and must cover the midriff area (no belly buttons showing).  No "bubble" dresses will be allowed. These rules apply to the dance and to halftime court presentation.
     Any student, who is not dressed appropriately, will be asked to go home and change.  Girls may put on leggings under their dress in order to meet dress code.  If the leggings are removed after entering the dance, the girl may be asked to leave the dance.  No refunds will be issued for dance tickets.