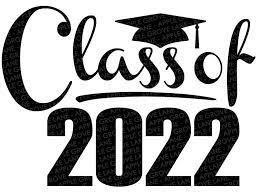 *Seniors can get their pictures taken at the Leonard's studio anytime before September 24th, to book your appointment visit www.leonards.com to book an appointment*
Hi Class of 2022!
Now is your year! Here's what you need to know when it comes to your senior year and the yearbook.
*IT IS IMPORTANT, THAT YOU GET YOUR SENIOR PORTRAIT PHOTOS TAKEN ON THESE DATES OR BY FRIDAY SEPTEMBER 24TH, THROUGH LEONARDS PHOTOGRAPHY. IF YOU DO NOT DO THIS, YOUR PHOTO WILL NOT BE IN THE YEARBOOK AS YOU WILL MISS THE CUTOFF FOR YEARBOOK PHOTOS.*
Below are the dates for your yearbook portraits.
SENIOR YEARBOOK PORTRAIT DATES
Monday, June 14th  9 a.m.- 3 p.m. – At Stewart Middle School, more information to follow
Saturday, August 14th 9 a.m.- 1 p.m. at ZHS High School, location TBA
Friday, 9/24/2021 3 p.m. -6:15 p.m. at ZHS High School (FINAL CHANCE FOR YEARBOOK PHOTO), location TBA
SENIOR PANORAMIC & SENIOR QUOTE  DATES
Friday  10/29/2021  7:30- 9:00  a.m.. SENIOR PANORAMIC IN GYM
(THIS WILL ALSO BE SENIOR QUOTE DEADLINE, PLEASE MAKE SURE YOU FILL OUT THE SENIOR QUOTE SURVEY UNDER THE CLASS OF 2022 PAGE) CLICK HERE for the SURVEY
CAP AND GOWN PHOTOS AND NHS YB PHOTOS
TUESDAY 01/25/2022  7:30- 3 P.M.