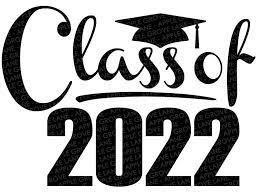 Hi Class of 2022!
Now is your year! Here's what you need to know when it comes to your senior year and the yearbook.
To be included in the ZHS Yearbook, Seniors must get their pictures taken by Leonards Photography before September 24, 2021. Visit www.leonards.com to book an appointment. 
UPCOMING SENIOR YEARBOOK PORTRAIT DATES ON THE ZHS CAMPUS
Friday, 9/24/2021 (3 pm – 6:15 pm) at ZHS High School (FINAL CHANCE FOR YEARBOOK PHOTO), location TBA
*The sitting fee is $15.
SENIOR PANORAMIC & SENIOR QUOTE  DATES
Friday  10/29/2021  7:30- 9:00  AM SENIOR PANORAMIC IN GYM
To have a Senior Quote under your Senior Picture in the yearbook, you will need to complete the survey found on the ZHS website on "Seniors – Class of 2022" page by December 10, 2021.  CLICK HERE for the SURVEY
CAP AND GOWN PHOTOS AND NHS YB PHOTOS
TUESDAY 01/25/2022  (7:30 am- 3 pm)

SENIOR QUOTES & DEDICATION PAGES FOR THE YEARBOOK:
Senior quotes are due by December 10, 2021 and you can access the link at https://www.surveymonkey.com/r/2022seniorquote
Senior dedication pages:

$250 for a full page
$175 for a half page
$125 for a quarter page
All senior page dedications include a free yearbook in the purchase
Stay up to date on Senior Dates by joining the ZHS Class of 2022 Facebook Group or by following the ZHS Class of 2022 on Twitter or Instagram