Seniors: order

cap and gowns

at lunch on

10/5-6

, or at parent night 10/10. You can also order online at https://highschool.herffjones.com/secom/home
Class ring

orders for sophomores through seniors will be taken at lunch on

10/5-6

, and at junior/senior parent night

10/10.
---
Free November SAT Registration and CSS Profile Fee Waiver for Hurricane Irma-Impacted Students
To support students and families affected by Hurricane Irma, the College Board will offer a free November SAT registration and a CSS Profile fee waiver.
We understand this is a difficult time for those who are struggling as a result of the storm. We hope this measure can ease some worry for students and ensure their college-going plans are minimally affected during storm recovery efforts.
The free November SAT registration and CSS Profile fee waiver are for students who are experiencing hardship and/or displacement due to the hurricane and are in an area designated by FEMA. Please scroll down for the list of FEMA counties.
Students who are registered for the November SAT should call Customer Service to receive a refund of their registration and late fee. Students can register and contact Customer Service through October 25. To reach Customer Service, please call 866-756-7346.

For the CSS Profile fee waiver, students should go to cssprofile.org, complete their application, and the system will automatically apply eligibility rules. To reach CSS Profile Customer Service, please call 844-202-0524.
---
---
FLU SHOTS are available for students on October 11, 2017.   Students must have completed the healthy student form. The form was distributed at Orientation & Open House but if you need a form they may be picked up in the ZHS Clinic. Parent permission is required.
---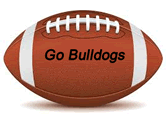 On October 13 vs River Ridge, we are Spectrum's game of the week and would love to have the whole community to come out and support the Bulldogs on one of the biggest game of the year for us.
---
We will be providing MEALS AT NO COST to ALL students through

October 20, 2017

. 

Meal choices may be limited due to availability and will not follow the published menu.  Limited ala cart items may still be available for purchase.  Adult meals will be available for purchase if food inventory allows.
---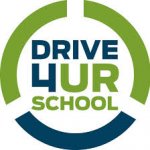 DRIVE 4 UR SCHOOL will be on Oct.27 Friday at Jarrett Ford in Dade City. The times will be from 8:00am- 6:30 pm. Please come out and test drive a car or truck. Each driver we get the school gets $20.One driver per household. They will be serving  hamburgers and hotdogs for you to enjoy.
---